Matt Winkler

Agent

in Rockville, MD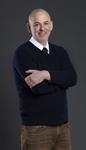 The human touch.
When I have a question about my health insurance. When my wi-fi is acting wonky. When something looks "off" with my wireless bill. When dealing with the majority of issues in my personal life these days, finding anyone with a sense of care, accountability, and the ability to help seems a near impossibility. I understand the frustration and emphatically believe that the human touch is something that needs to be re-injected into our day-to-day lives. As such, care, accountability and knowledge are qualities that I strive to provide my clients and have the ability and experience to deliver.
A native of the DMV, I have extensive and historic knowledge of the area. As well as a love for it that recently drew me back after years, living in New York City.
During my time in The Big Apple, I was able to accrue vast experience in brand marketing through my work at record labels/managing artists in the music business, acquiring an M.B.A. from The Zicklin School of Business, and subsequently developing, owning and operating a boutique pet care service.
Most importantly to me, all of my experience gained and passions developed have involved dealing with people. Helping people. Advising people. Guiding people. Establishing real relationships and providing the human touch. Back in the DMV, I'm very much looking forward to doing a lot more of the same.